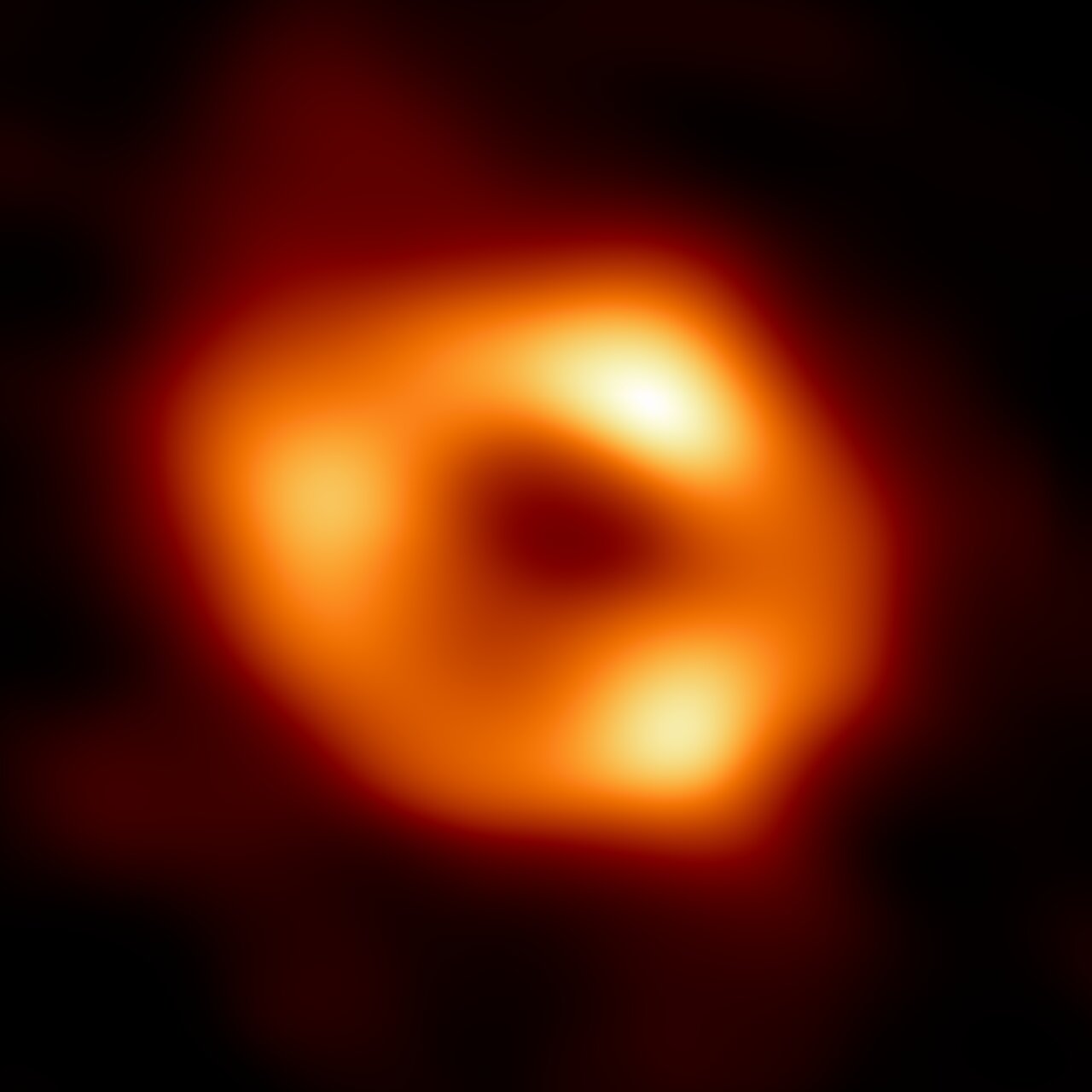 The Event Horizon Telescope image of Sgr A*. Credit: EHT Collaboration.
ALMA Regional Centre Stand at EAS 2022
27 June – 1 July
Valencia Conference Centre
Valencia, Spain
During the upcoming European Astronomical Society annual meeting, the ALMA Regional Centre will have a stand manned by people from ESO and from the different ARC Nodes. Come visit the stand to chat with other ALMA users and colleagues from the nodes, to learn how the European ARC Network can support your science, and to get some memorabilia. Participate in the daily ALMA quiz for the opportunity to win a Lego ALMA antenna.
UK ARC Node at the National Astronomy Meeting
11-15 July
University of Warwick
Coventry, UK
The UK ALMA Regional Centre Node will be sharing an exhibition stand with e-MERLIN at this year's National Astronomy Meeting, which is hosted by the University of Warwick. This is an excellent opportunity for conference attendees to meet us in person and in particular to meet our new team members as well as to ask us questions about ALMA. We will also have coasters and other items to give away, so please stop by.
ALMA Science Archive School
5-7 October 2022
Italian ARC Node Headquarters, Area della Ricerca Campus
Bologna, Italy
This school, which has been organized by the European ALMA Regional Centre Network, will present an overview of the ALMA Science Archive as well as tools and techniques for exploiting the archive content. The workshop will consist not only of lectures and hands-on tutorials but also discussion and support sessions to address participants' specific requests. This event is targeted at astronomers with an interest in ALMA archival research and a basic understanding of interferometry. More information, including a tentative program, is provided on the webpage of the ALMA Science Archive School.
To register for the meeting, use this form. The deadline for registration is 15 July. Participation will be limited to 50 people, with priority given to applicants with plans for archival mining projects. Applicants will be notified by 10 August about whether they can attend the workshop.