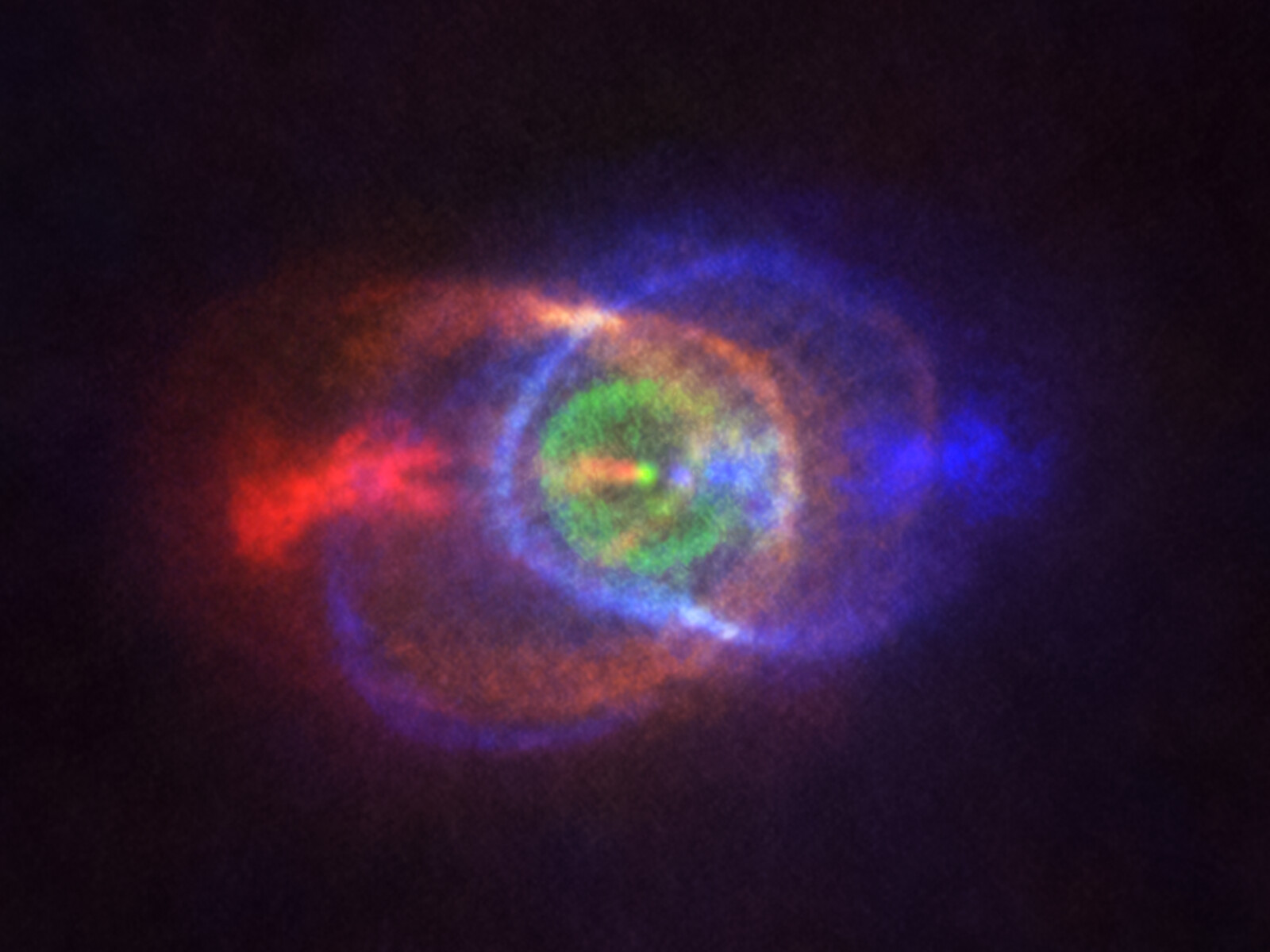 An ALMA image of redshifted and blueshifted gas ejected from the binary star system HD 101584.
Credit: ALMA (ESO/NAOJ/NRAO), Olofsson et al. Acknowledgement: Robert Cumming.
ALMA Cycle 8 pre-announcement and Pulsar Observation
The Joint ALMA Observatory has made the Cycle 8 pre-announcement for observations, which will start in October 2020. The Call for Proposal (CfP) for this Cycle is expected to be issued on 17 March 2020 with a deadline of 15 April 2020.
A total of 4300 are expected on the 12-m array and 300 hours on the 7-m ACA. The call will be for proposals of the following types: Regular, Large Programs, Target of Opportunity and VLBI. Cycle 8 will not include the two longest baseline 12-m array configurations. Maximum baselines in Cycle 8 will therefore be 8.5 km, with the longer baselines configurations returning in Cycle 9.
In addition to the observing modes announced in the Cycle 8 pre-announcement, ALMA will also be setting up a pulsar observing mode utilising the ALMA phased array. More details will be released in the CfP.
ALMA User Experience Survey
With the ALMA Cycle 8 call for proposal approaching quickly, the ALMA End to End User experience working group (e2e-WG) would like to advertise the ALMA user experience survey. The e2e-WG are seeking feedback on how to improve the many aspects of ALMA user experience, from the Call for Proposal stage through to working with ALMA data (be it a project you proposed or Archival data). The ultimate goal is to identify and address any issues which prevent the best user experience and effect scientific output.